S2K Commerce - Products Dropdown
Actions

S2K Commerce - Shopping Cart
Actions
This portlet is unavailable.
Multi-Dealer Inventory Management System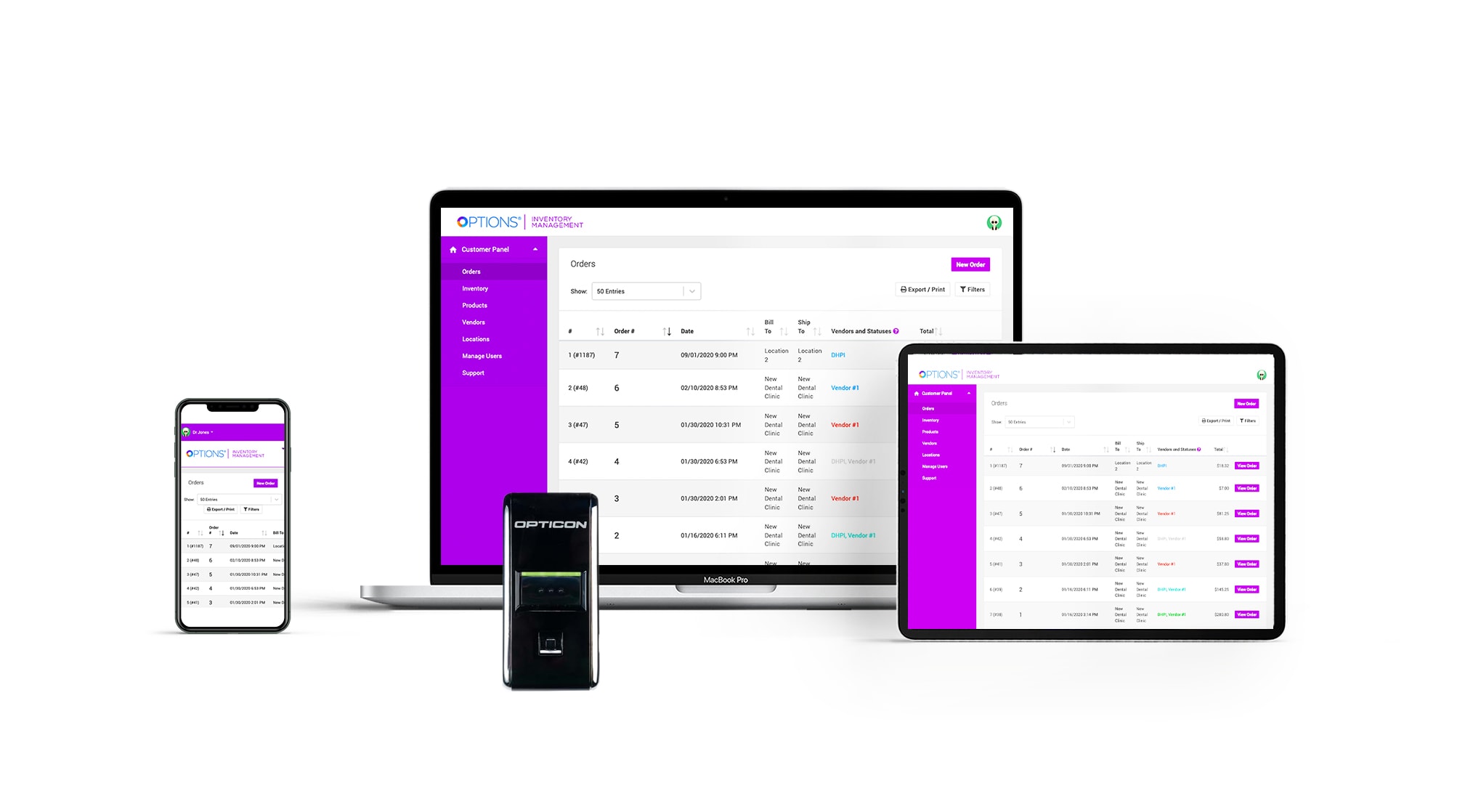 OPTIONS is Now Cloud Based & Mobile for accessibility and reliability
Designed Specifically for Dental Practices
Customize OPTIONS specifically to your office – providing you the ability to track everything from dental supplies to office products. Plus, OPTIONS' flexibility can easily handle multiple orders for multiple locations, from multiple suppliers.
Available exclusively through DHP!

Complete Control with a Click of a Button
An open-source inventory management tool that allows you to order dental supplies from multiple suppliers.

Easy Inventory Upload — upload inventory data direct from a mobile device.

Product, Location and Vendor Maintenance — add, delete, update and track products, product vendors and product location.

Support — OPTIONS has a built-in help feature for ease of requesting support.

Reports — provides a list of exportable reports for analyzing and evaluating inventory data.
Improved Features
Compatibility — OPTIONS is now Cloud Based for mobile accessibility and reliability.
Maintenance — Inventory data is automatically backed-up and software updates are automated.
Contact your DHP Account Manager to get started, 800.626.2163.