S2K Commerce - Shopping Cart
Actions
This portlet is unavailable.

Description
Price
Quantity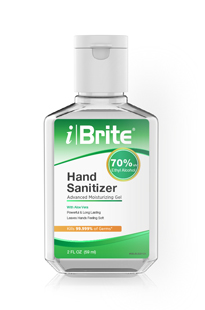 Specially formulated with 70% (v/v) ethyl alcohol to help reduce the number of most disease-causing bacteria and viruses on your hands without any rinsing or towel drying needed. The antimicrobial gel includes Aloe Vera that will leave your hands soft and hydrated even after repeated use. Meets FDA and CDC guidelines for hand hygiene routine and WHO's recommendation for alcohol-based hand rubs in eliminating the majority of germs, including viruses. 
Made in the USA
Formulated with 70% ethanol to help reduce most bacteria and viruses on the skin
Hypoallergenic and fragrance free
Recommended for repeated use
Meets FDA & CDC Guidelines 
2oz. squeeze bottle
Manufacturer:
Pac-Dent International, Inc.
Clearance - Overstock Item, Limited Availability
This product can only be shipped by ground
transportation, it cannot be shipped by air.